We care about customers success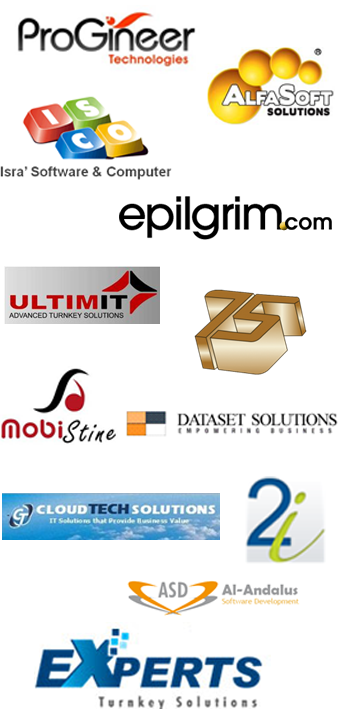 "… what is so special about Tamkeen is the fact that the training is designed for the need of the companies and for the skills they require, and it is being taught by leading business people in the High-Tech Industry who actually lead these fields in their work and experience the business.

Tamkeen offers a lot more than just training – it offers mentoring and it looks to improve the business. Because of all these reasons and because Positeam is a great partner to work with – I recommend the program whole heartedly!"
Zika Abzuk, Senior Manager, Bizdev, Cisco
"….PosiTeam built the concept of the program: holistic that takes the whole level of management, from junior to the CEO. The program was based on a thorough study and use of professional consulting.
The design of the program followed by the execution of two rounds with LionHeart, a local company, was done by PosiTeam in the spirit of Cisco vision. The outstanding outcome and the influence of the program on the companies participated exceeds far beyond Cisco expectations.
With this said, Cisco consider Tamkee.Net.Net program to be one of the flagship programs of our $15 M investment to strengthen the Palestinian economy through the ICT sector."
Gai Hetzroni, Manager, CSR & Networking Academy, Corporate Affairs, Cisco
"… As an individual, I must admit that the program in most of its topics and disciplines went beyond my expectations. I had the chance to listen to experts who spared no effort making the program informative and fruitful. It touched on the important issues relevant to my experience. As a software company and since first session, the program has motivated us to change gear and build on our strengths and competitive edges.  We've made good strides in polishing things and changing the way we build, manage and market software.  I also need to emphasize the informal discussions and the 1to1 sessions which were of great benefi 
CTO, Al-Andalus Software Development (ASD)
 "Before this program I was afraid to be a leader and did not know how to lead a team.  Now I have the knowledge how to deal with cases and how to manage myself and my team"

 
"This program has been one of the best (if not the ultimate best) business training program we have ever had. It has benefited me and my staff in so many ways and I enjoyed knowing and working with every single person that was part of this program."
 "... Although I got my MBA 6 years ago, but I believe this training program has added a real value to my knowledge and enhanced my decision-making process."
 "I learned a lot of things in work and life related issues. The important thing I have learned is the benefit of working as a team, how to deal with different behaviors of team members."
"Influenced by the Tamkeen Project, DataSet Software Solutions witnessed a big leap in its operations, growth, and performance both internally and on the client front. The project coincided with DataSet Set winning a major contract for the development of Health Management System and just prior to launching a new product. The management, execution, and delivery of both projects were the best DataSet ever witnessed since its inception. The teams enjoyed clarity of objective, efficient project management skills, and better understanding of the mission at hand.
"... Tamkeen program indeed improved our management and leadership skills. I do advise all ICT companies in Palestine to enroll in such excellent program"
"… I personally have benefited from every aspect of the program. The program sometimes refreshed old knowledge, but more importantly highlighted and focused on ideas, concepts and practices with the greatest impact.
Tamkeen program has already made a difference for me and my company. We already have better focus on where we want to be in 5 years and have already started taking clear and defined steps towards that goal.
I have enrolled one of my managers in the program as well. This has already paid off as well as it helped him better understand and appreciate the big picture for our company and increased his motivation and loyalty towards our company and goals. I already look forward to the next Tamkeen program were I will already enroll another manager. I encourage others CEOs to take advantage of this great opportunity in the next program."
"The Tamkeen program has been a wonderful experience. The Tamkeen curriculum was well-rounded and challenging which helped me to achieve excellence in my intellectual and personal development and also to become more dynamic which is necessary to succeed as a professional in the business world of today. I have no doubt that this experience will give me a competitive advantage in my professional career."
"…. Tamkeen 2.0 Program is fantastic by all measuring standards. I and my team have benefited tremendously from it. Because of this program, we started looking at things in a systematic professional way.
Even the employees who did not attend Tamkeen have been influenced by it and cannot wait for Tamkeen 3.0 to participate and learn from like their peers."
"You have done a great job. What the program means to me, it's mean a lot, learning from team with extensive experience working hardly to help us improve our knowledge and our experience, so we are grateful for that. The program opened our mind in thinking on any case we face in our work and life. It helped us to think positively.

If you hold Tamkeen 3, I will be interested to attend CEO's Sessions. Also I will advice my colleagues to attend this wonderful program."


"I would like to express my thanks to everyone in this program especially our great lecturers Tammy & Avital, and of course our CEO who allowed this opportunity to me.
I believe that Tamkeen helped me in a very powerful manner not only in my work but also in my personal life."
"Management is an art and skills combined with knowledge and practice. This program has put all these together in a very useful and interesting way."
"Really a very good training and highly enjoyable sessions. Trainers were excellent, great in content and in terms of networking with other CEOs. I found it very useful and will hopefully be able to put it into practice."